Montclair, you have the munchies… and you're too baked to make a decision, no worries, we'll figure that out for you. 
We put together a list of the 10 best munchie spots in Montclair. All of these options have easy, take-away, quick food options so you don't have to spend a "forever-seeming" amount of time in a store thinking about how awkwardly high you're acting. The display boxes at some of these spots allow you to simply point and smile at what looks good, just in case you're a little too stoned to speak words. Otherwise, you can order ahead of time online!
1. Tacoria: If we can't make a decision on what to eat, tacos always win. Tacoria is the better version of Chipotle and we're always psyched when we remember how underrated it is we have one of their locations right here in Montclair. We definitely recommend ordering a burrito bowl, some tacos or a cheesy quesadila. Don't forget guacomole and a few pieces of their street corn. Tacoria is truly one of our favorite quick-bite spots in town!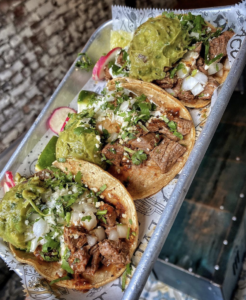 2. Marcel Bakery: Empanadas, bourekas, Shakshuka Foccacia and baked goods all lay beautiful in Marcel's display case. We highly recommend the Bourekas, the flaky-ness and flavor makes this treat one of our favorites from Marcel, and they are the perfect grab-and-go snack.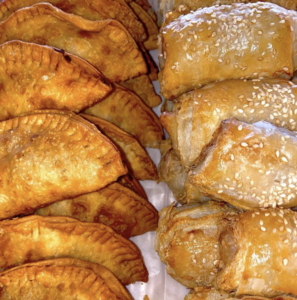 3. Brick + Dough: PIZZA. EVERYWHERE. Step up to the case and choose your player! Cheese & Tomato, Pesto + Cheese, Pepperoni, etc. So many delicious options (gluten-free, too) you might have to think about this one for a bit. Our suggestion is just to point and pay for a few and take a bite out of each of them. Any slice you choose will be delicious and the perfect munchie-fix.
4. Vesta: If you're craving calls for chocolate, hit up Upper Montclair and explore Vesta. They have brownies, chocolate chip cookies, chocolate bars and so many other delicious options, you will definitely find something your hungry tummy loves!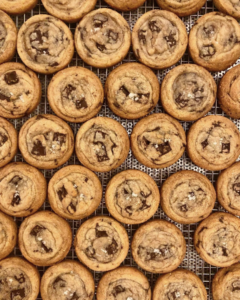 5. APEM: GELATOOOOO! And seriously, some of the best we've ever had (comparing their gelato to some that we had in Italy and it's just as good). We love APEM, located in Bloomfield. The flavors are always changing and are always fun and creative! But most importantly the texture of Apem's gelato is what really makes this place stand out and we can confidently say that your stoned head will appreciate having these ice cream on your tongue!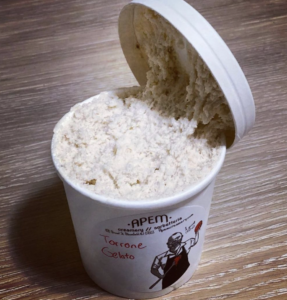 6. Stuffed Grass-fed Burgers (milkshakes & fries): We can't think of a better high-snack other than a hamburger, milkshake and fries. Stuffed Grassfed Burgers is a great option when you're super hungry but don't want a stomach ache after, because the meat is Grassfed, you can guarantee you are ingesting high-quality, great-tasting meats. Their milkshakes are all made to order and we love their fries! Enjoy.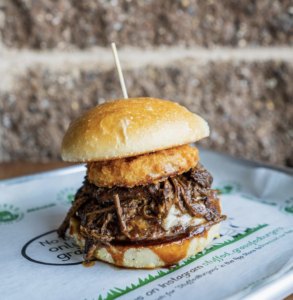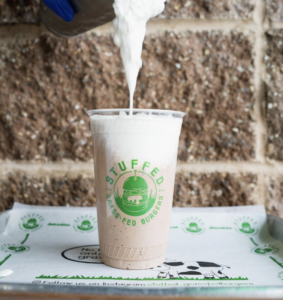 7. The Cookie Connect: We think cookies are one of the best munchie snacks! If you're feeling lazy and hungry, call up The Cookie Connect and they will deliver right to you. They have the most creative and delicious cookies around!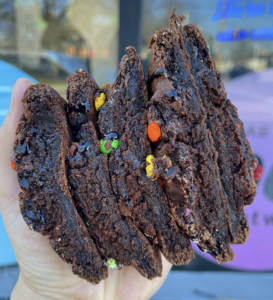 8. Sweet Kitchen: Walk into Sweet Kitchen and face the giant display case filled with treats and goodies to satisfy your munchies. If you have some extra time, order up a sweet toast: Peanut Butter Strawberry or Banana Nutella, you'll be sooo happy you ordered these perfect combinations. Grab some fruit-infused water to amplify the whole experience and enjoy!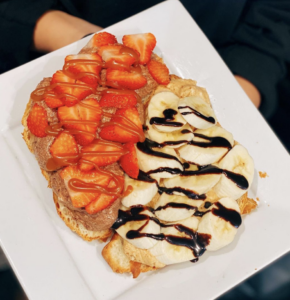 9. Playa Bowls: If you're in the mood for something fruity, Playa Bowls is a delicious option for those sweet-munchies!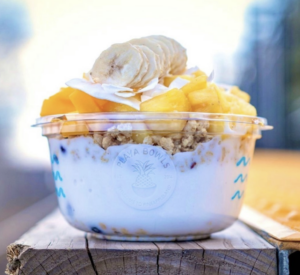 10. Cars: The Montclair home for FAT sandwiches that will absolutely stuff you UP if you're STARVING! Enjoy onion rings, mozzarella sticks, chicken wings & more as a side, or put them in your sandwich! They also have fried oreos, cookies, and more! Enjoy.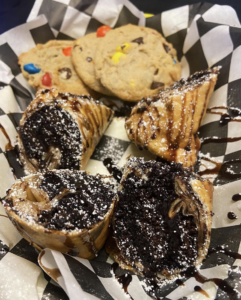 Montclair, let us know what your favorite munch spot is by commenting below!