It's that time again Montclair, reservations are being called in as we speak, even though it feels like we were just celebrating NYE! The ball dropped, we blinked, next thing you know the Eagles won the Super Bowl and it's Valentine's Day Montclair! We figured we'd help you out with the 411 on some of our current favorite spots in and around town that are doing a little something special for this Valentine's Day! If you haven't already made your reservations, hurry up!
Pig & Prince
For starter's being the loving man that he is, Chef Mike Carrino decided to launch his new Winter menu just this last Tuesday putting Pig & Prince high on our list of must haves asap! If you've dined at Pig & Prince before you know Chef does not skimp and is not afraid to push the envelope (or plate in his case!) This new winter menu will be an experience for sure with new menu items that include Ostrich and Monkfish, you can't go wrong!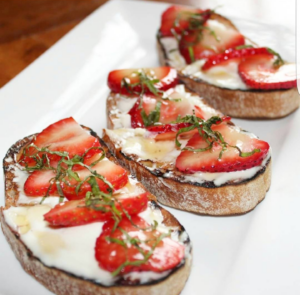 Spuntino Wine Bar & Italian Tapas
Equally romantic (especially if you can snag a booth for 2) & bonus, they've got an extensive wine list; Spuntino Wine Bar & Italian Tapas (70 Kingsland Road, Clifton) will offer a 5-Course Prix Fixe menu from February 9 through February 17. Enjoy a tasting menu with optional wine pairing. Reservations can be made online or at 973.661.2435. If you end up here PLEASE don't skip dessert!! Ciambelle (extra nutella for dipping please!) and Cinnamon Spice Cake!!
Plum on Park
We also LOVE the new relaxed romantic vibe at Plum on Park (which reopened this past Friday, February 2nd after a renovation and is looking AMAZING). Plum will offer a 3-course prix fixe menu (the entire week of Valentine's Day for dinner) in addition to their regular menu.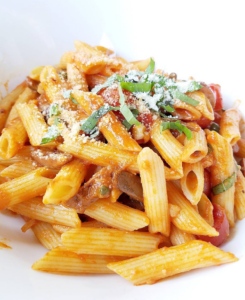 Fresco da Franco
Then of course there is Fresco da Franco (15 Church Street, Montclair) will offer dinner with live jazz entertainment with a limited a la carte menu which we of course are hoping includes Mama's meatballs. Reservations can be made through Opentable or at 347.974.2420.
Turtle and The Wolf
Turtle and The Wolf won't feature a prix fixe menu but please trust us when we tell you EVERYTHING on their menu is special and so worth it! And you can be sure Chef Lauren will have a few tricks up his sleeves as he always does and NEVER disappoints.
The intimate sizes of most of these restaurants paired with the amazing food and service is truly what we love the most! But please don't forget the wine!! Remember most of the above are BYOB but don't fret, impress your date by giving AmantiVino a call and having wine delivered straight to your dinner table! Let's just all be happy Vday falls on a Wednesday so MAYBE we'll actually be able to get a table somewhere this Vday! #FoodiestrugglesonValentinesDay
Already have plans for Valentine's Day in Montclair? Tell us your favorite romantic place to dine in and around town! Don't forget to tell them #MontclairFoodieSentMe when making your reservations! @MontclairFoodie You never know Valentine's Day Dinner might just be on us 😉